On the 7th Day of Shopping Handmade – Tracy Patterson
On the 7th Day of Shopping Handmade I'd suggest you all check out Tracy Patterson's shop Handmade Knits by Tracy.
I adore my knitted cuff that I purchased from her, check this one out that's in her shop now.. CUTE!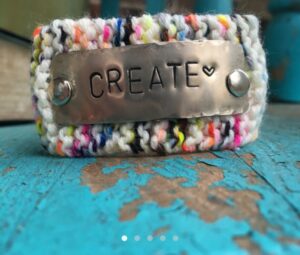 I also love the scarf, I have a red one, if you can wear yellow take a peek at this one!
I gave my husband a handmade ornament from her for our Anniversary last month….much like this one..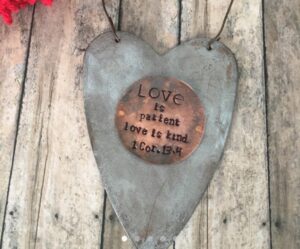 You may recognize her from participating in one of my Handmade U Conversations, I so enjoyed chatting with her. I don't know what it is about crafty ladies from Tennessee, but they are awesome!
Oh by the way…if you don't already use Ebates the best money-saving site, go and sign up here! Ebates saves you money on most of your favorite online shops, even etsy! Just visit Ebates to go to your shopping sites and earn money back. It all adds up! I've used it for all my Christmas shopping!
Enjoy!
Rachel
************************************************************************
Handmade U NEWS:

Cora McGough is helping me prepare for my one and only Maker's Market this weekend Saturday from 9 to 4 in Omaha – the Holly Jolly Boutique – Hampton Inn – Omaha West LakeSide, 17606 Arbor Plaza. Come visit and see what all I've been creating! All proceeds from my sales go to our Adoption Fun!!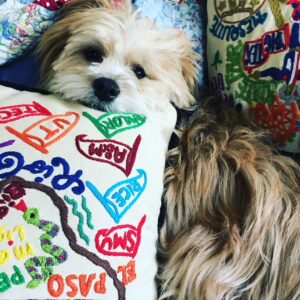 Shop for a wide range of gifts made from vintage quilts and fabrics! Zipper Pouches, Special Heart Word Cuffs, Prize Ribbons, Planner clips and MORE over at the Shop HERE!




The Putting Yourself Out There Companion Course is now OPEN! If you want to watch the August Topic and put all of it into practice for yourself – you will have a fun project and journaling prompts to help! HERE is the link to join!
Want to join the Brave Girls University family?? – Join HERE! to take my Special Word Cuff course along with TONS of others you will receive as a member, join for one month or more!
**all your purchases help build our adoption fund for our future child, thank you so much for your support!
Subscribe to our mailing list